Please join us for a unique behind-the-scenes look at the COVID-19 vaccine rollout in Virginia directly from the perspective of Dr. Melissa Viray, who has been at the forefront of containment and vaccine efforts for Richmond City and Henrico County Health Districts.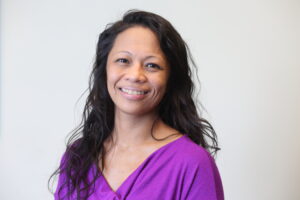 Dr. Melissa Viray is the Deputy Director for Henrico County and Richmond City Health Districts, where she oversees communicable disease epidemiology, STI/HIV prevention, emergency preparedness and response, opiate response activities.  She has been closely involved with the COVID-19 response in Richmond City and Henrico County Health Districts, both for containment efforts and for vaccination.
Dr. Viray came to Richmond from the Hawaii Department of Health, where she served as the Deputy State Epidemiologist for the state of Hawaii.  She is a former Epidemic Intelligence Service Officer with the Centers for Disease Control and Prevention (CDC), where she was assigned to the Enteric Diseases Epidemiology Branch. She also worked as a doctoral epidemiologist with CDC's Division of Healthcare Quality Promotion.
Dr. Viray completed her adult infectious diseases fellowship at Washington University in Saint Louis, her internal medicine residency at Mount Sinai Hospital in New York City, her medical education at the University of Pennsylvania School of Medicine, and her undergraduate education at the Massachusetts Institute of Technology.
Event Registration
You must be logged in to register.