After experiencing some technical difficulties with the original event, we are delighted  Dr. Ellis and Dr. Grover were willing to offer this event again!
Please join the Central Virginia Chapter of Women in Healthcare for a discussion with Drs. Lisa Ellis and Amelia Grover, who will share important information around the topic of burnout. Some of the questions we will be exploring include:
What is burnout and how is it affecting the success of healthcare systems? How do we identify when we or someone around us may be struggling with burnout and how is it impacting women in the workforce?
Dr. Ellis and Dr. Grover will also share some strategies for mitigating burnout and enhancing wellness.
Both of our speakers have been engaged in extensive leadership and wellness training at the local and national level.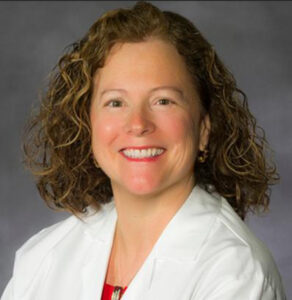 Dr. Lisa Ellis, MD, MS, MACP
Associate Professor Internal Medicine and Ob/GYN                                                                          
Executive Director of Provider and Trainee Wellness,                                                                         
Chair of Wellness Task Force VCU Health
Dr. Ellis is a full-time faculty member at VCU Health System. After a short time working in the midwest, Dr Ellis returned to MCV-VCU as the Director of Women's Health services in community clinics. At VCU Health, Dr. Ellis has had a range of appointments including: Chief Medical Officer for MCV Physicians, Executive Medical Director of Ambulatory Clinics, and Interim Vice President of Ambulatory Clinics and Operations for 18-months. She is currently Executive Director of Provider and Trainee Wellness.
Throughout her career she has been engaged in leadership and wellness training and was an invited participant in a yearlong Leadership Executive training program. Dr. Ellis is a graduate of the VCU Health Leadership Development Academy and Physicians Leadership program training. For over eight years, she has served as the co-chair for the Women's Health Congress National meeting. She was also selected to participate in specialized training in wellness by the American Medical Association and American College of Physicians and has been deemed a Wellness Champion by these organizations. She has given numerous invited seminars and lectures on both women's health and wellness and burnout topics at the local and national level.

Amelia C. Grover, MD, FACS
Professor of Surgery
Director of the Endocrine Tumor Multidisciplinary Program
Associate Chair, Faculty Development, Surgery Department
Director of Professionalism, Engagement and Wellness at Virginia Commonwealth University School of Medicine
Dr. Amelia Grover is a Professor of Surgery at Virginia Commonwealth University (VCU). She serves as the Medical Director for the Endocrine Multidisciplinary Tumor Program, Associate Chair for Faculty Development within the Department of Surgery, and Director of Professionalism, Engagement and Wellness at VCU School of Medicine.  Dr. Grover is a surgical oncologist that specializes in breast and endocrine surgery.
Dr. Grover is passionate about resident and faculty talent development and wellness, striving for all physicians to have an engaging and fulfilling career. She believes that an inclusive culture and diverse workforce will be better suited for solving health care disparities and creating innovative answers to the complex challenges we face. She serves as Chair of the Committee of Diversity Issues for the American College of Surgeons, and has worked nationally with the American Association of Medical Colleges.
Event Registration
You must be logged in to register.