What is compassion fatigue?
COVID-19 pandemic has increased the stress on caregivers and others who are now balancing the heightened demands of work and remote learning with their desire to deliver compassionate care. Research indicates that we all benefit from giving and receiving compassion. How can we, as women in health care, create a more compassionate environment while also taking care of ourselves? Join us as we learn more about the specific leadership style needed to survive this challenging time. We'll also discuss creative ways to build compassionate practices into our daily routines.
Speakers:
Jalana L. McCasland, FACHE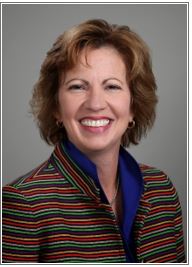 Vice-President, Physician Practice Management, Children's Hospital of The King's Daughters
Jalana McCasland is the Vice President of Physician Practice Management at the Children's Hospital of the King's Daughter. Her role includes overseeing operations for Children's Medical Group (CMG), Children's Surgical Specialty Group (CSSG) and Children's Specialty Group (CSG) practice management. Ms. McCasland has over 20 years health care experience with the majority of it in the ambulatory setting, including practice management, call centers, telemedicine, managed care contracting and physician and regional outreach.
Prior to joining CHKD, she spent almost a decade at VCU Health System where she was the VP for Ambulatory Operations and the Executive Director for Regional Outreach. She also spent four years at UVA Health System overseeing their clinic operations and ten years in Texas at the University Health Science Center in Tyler. She serves on the Virginia Beach Social Services Advisory Board and is a Fellow in the American College of Healthcare Executives.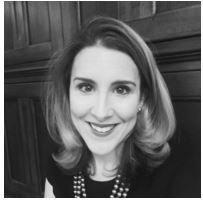 Dr. Laura McClelland, PhD. Associate Professor, VCU Dept of Health Administration
Dr. Laura McClelland is an Associate Professor in the Department of Health Administration. She has expertise in the areas of health administration, organizational behavior, management, and organization theory. Her research interests include—workplace compassion, employee well-being, and patient experience. Her work examines the impact of organizational compassion practices on important outcomes for health care organizations.
Her research is published in leading health services and social science journals including Health Services Research, Medical Care, and Human Resource Management Review and cited in popular press outlets such as CNN and Kaiser Health News. She also serves on the National Academy of Medicine Scientific Advisory Panel on the Evidence for Patient and Family-Centered Care. She received her Ph.D. in Organization & Management from Emory University and, prior to that, B.S. degrees in both Management and Economics from Villanova University. Before entering academia, she was a management consultant for PricewaterhouseCoopers and IBM.
Event Registration
You must be logged in to register.